Home
/
conciertos
/
Ganadores de entradas y poleras Prophets of Rage en Chile: 3 de mayo
Ganadores de entradas y poleras Prophets of Rage en Chile: 3 de mayo
Por agendamusical el 2 mayo, 2017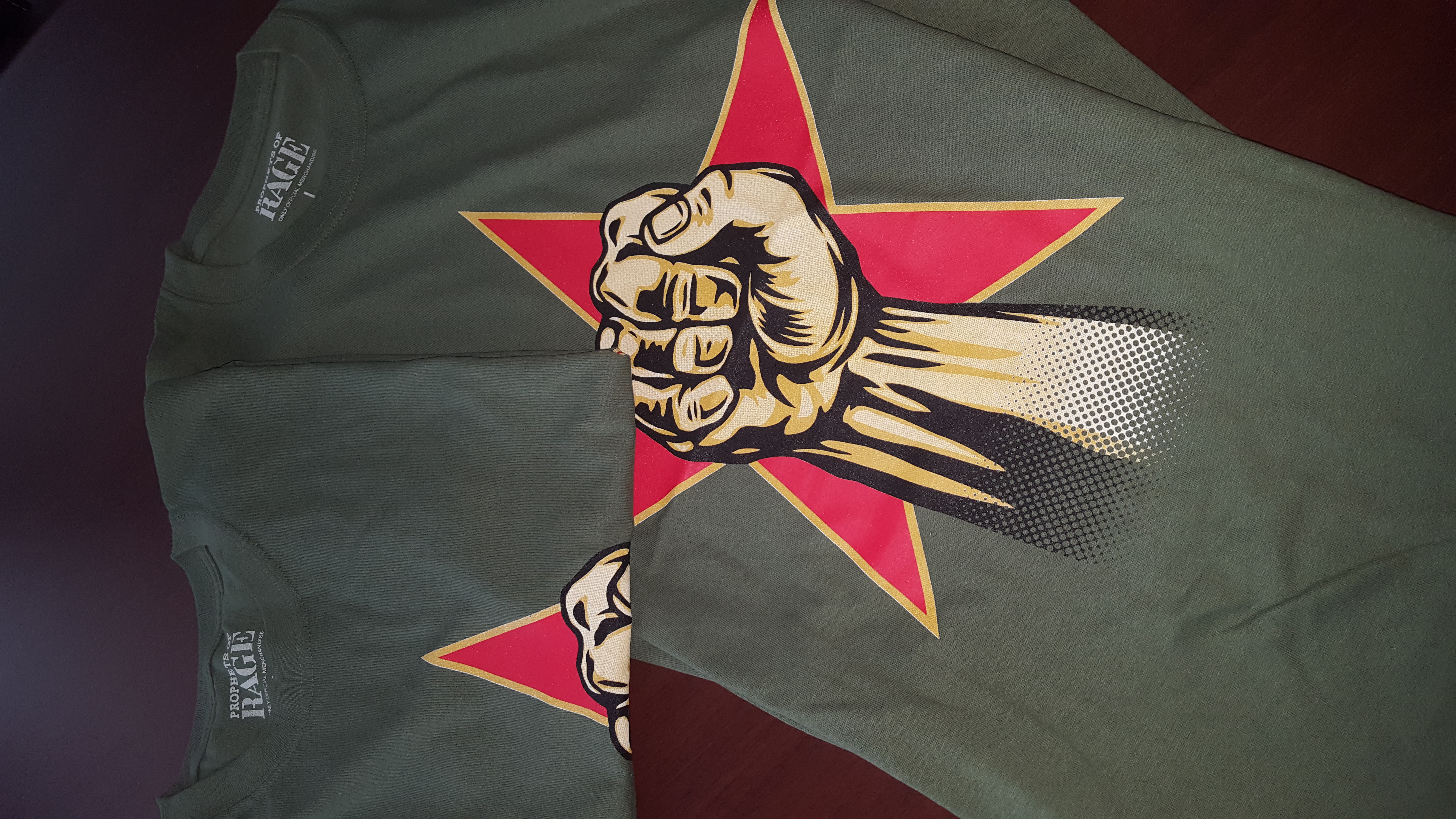 ¿Quieres una entrada doble para Prophets of Rage? … o si ya tienes tu ticket… ¿Quieres una polera? Entonces participa en este sorteo!!!
Esta superbanda, que se presentará este miércoles 3 de mayo en el Movistar Arena, está compuesta por los miembros de Rage Against The Machine Tom Morello, Tim Commerford y Brad Wilk, las voces de Chuck D y tornamesas de DJ Lord de Public Enemy, sumados a B- Real de Cypress Hill.
Prophets of Rage viene a presentar los éxitos que posicionaron a las tres bandas en lo más alto de la historia de la música contemporánea y sus nuevas y revolucionarias canciones. El concierto de la icónica agrupación que une el metal y el rap es una explosiva dinámica que remece a la audiencia en sus shows en vivo.
Ganadores entradas
Twitter: @Diegosalamancav
Instagram: @eduvergara
Concurso poleras
@JCZS_ @DonecPragmatic
Canciones que forman parte del setlist actual:
Venta de entradas
Si aún no tienes tu ticket, recuerda que están a la venta a través del sistema Puntoticket.com, tiendas Ripley y Cinemark.
Link directo: https://wwwbeta.puntoticket.com/evento/REC014
Entradas sin cargo en tienda The Knife (Moneda 970, local 0123 (entre 11 a 20 hrs.).  Stock limitado y sólo en efectivo).
Valores
Cancha: $ 33.000
Platea Alta $ 33.000
Platea Baja numerada: $ 46.000
Tribuna: $ 20.000
Copyright © 2014 AgendaMusical.