The Neal Morse Band agenda concierto en Chile: 16 de junio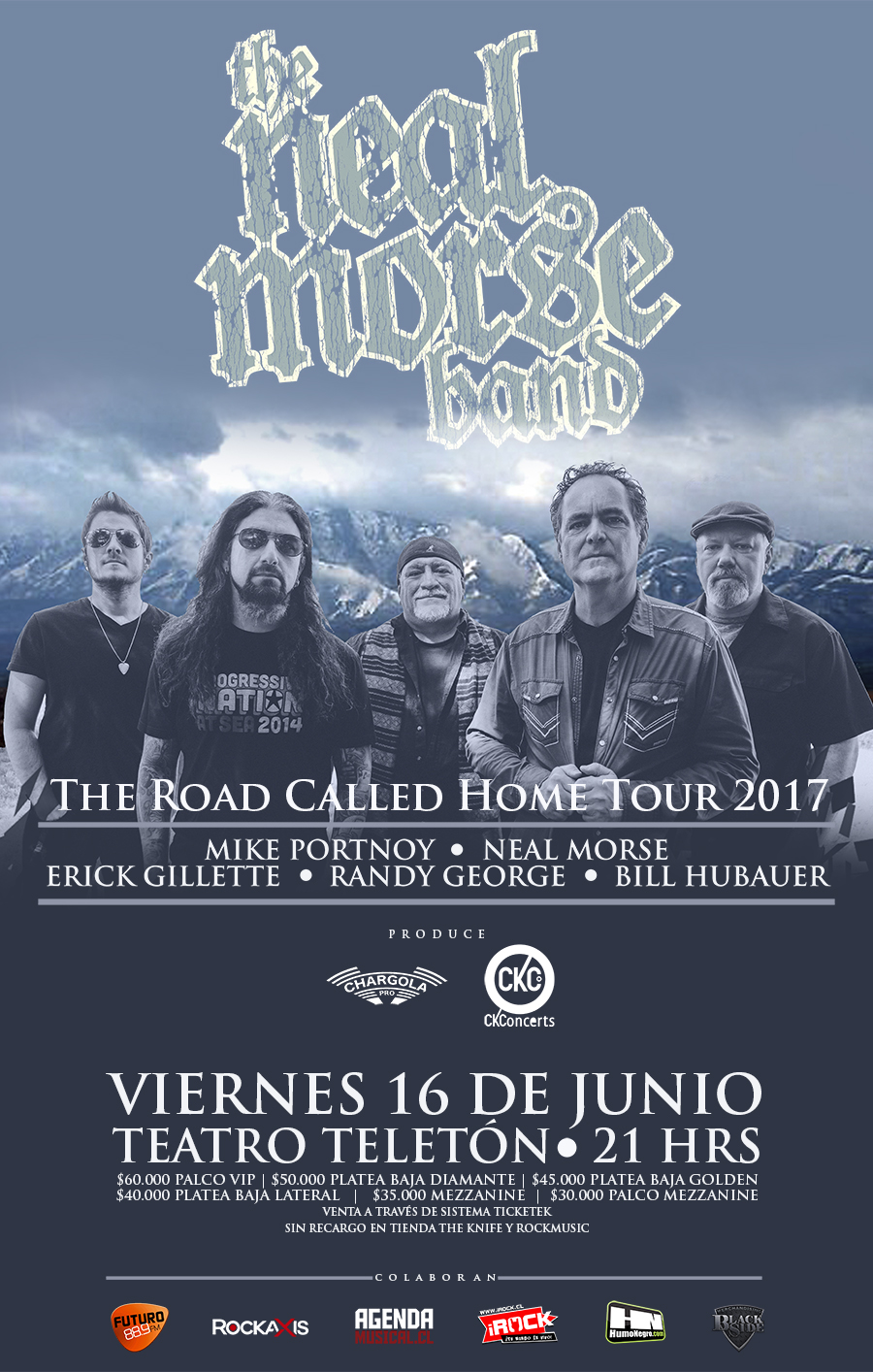 Chargola Pro y CK Concerts confirmaron la llegada a Chile de una de las bandas progresivas más esperadas en los últimos años: THE NEAL MORSE BAND, quienes llegarán el 16 de junio para presentarse en el Teatro Teletón de Santiago.
The Neal Morse Band, es liderada por el músico multi-instrumentista y compositor Neal Morse, quien tiene una extensa carrera musical, ligada al rock progresivo. A formado parte de bandas como Spock's Beard, Transatlantic, Yellow Matter Custard y además de su proyecto solista. Morse ha compartido con músicos de la talla de Pete Trewavas (Marillion), Steve Hackett (Genesis) y Paul Gilbert (Mr. Big), entre otros.
Neal Morse viene acompañado de excelentes músicos, como Mike Portnoy (The Winery Dogs), Erick Gillette,  Randy George y Bill Hubauer, para mostrar su último trabajo musical "The Similitude Of Dream", lanzado en noviembre del 2016, y que cuenta con excelentes críticas de la prensa especializada.
Las entradas se comenzarán a vender a partir del miércoles 15 de marzo desde las 12:00 horas, a través del sistema Ticketek, www.ticketek.cl , Tiendas Falabella y Cine Hoyts. También se pueden encontrar sin recargo en las Tiendas The Knife y Rockmusic (Eurocentro). Los valores son los siguientes:
$ 60.000 Palco VIP
$ 50.000 Planta Baja Diamante
$ 45.000 Planta Baja Golden
$ 40.000 Platea Baja Lateral
$ 35.000 Mezzanine
$ 30.000 Palco Mezzanine
Valores informados no incluyen cargo por servicio